EuroCC@Greece is one of the 33 HPC Competence Centres, built in the framework of the European High-Performance Computing Joint Undertaking (EuroHPC JU).
The official newsletters of the project, specifically for EuroCC@Greece provide news about High-Performance Computing (HPC), in Greece and in Europe.
To receive HPC-related news in your inbox, you may subscribe to the newsletter here.
Check out the latest newsletter any time and keep up to date with all news related to HPC via EuroCC@Greece project,  available to read here.
Newsletter #1 – Απρίλιος 2021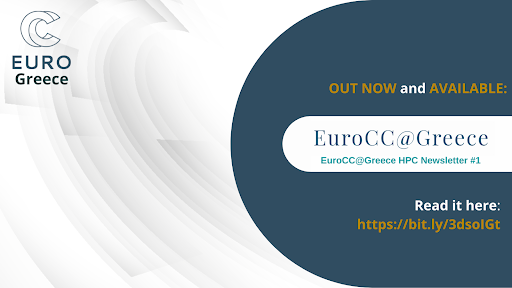 Newsletter #2 – Ιούνιος 2021
Newsletter #3 – Οκτώβριος 2021
Visit the EuroCC@Greece project website and follow on social media (Twitter, LinkedIn, YouTube).