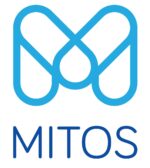 Description
MITOS aims to reform the Greek Public Administration and change the way citizens and businesses interact with the state.
In order to achieve this, the current functions of the National Register of Procedures will be upgraded and expanded, therefore a much better service will be offered to citizens.
MITOS is a central data-processing system through which the administrative procedures of the Greek Public Sector are recorded, standardised and updated. The goal of the project is for MITOS to become the single point of reference for all the procedures that concern the public administration.
The project benefits are multiple:
For the Public Administration,
● It will ensure a common, clear and unique way of carrying out each procedure for all the public services involved in the process
● Τhe procedures that are inactive will be simplified and/or cancelled
● The procedures followed by the public bodies will be documented and incorporated into their governing regulatory framework
● Transparency will be ensured in the structure and operation of the public bodies
For citizens and businesses,
● It will facilitate their access to the appropriate service for each procedure (digital, public shops, CSC (Citizen Service Centers))
● The quality of service and everyday life of users will be improved.
Moreover, the processing time for requests will be reduced for both the Public Administration as well as citizens and businesses.
MITOS is expected to offer an overall upgrade in the quality of civil services that is currently provided. It is also expected to become a very useful tool in the simplification of bureaucracy and the empowerment of the public administration officials. Gradually, all Greek public administrative procedures will be recorded in MITOS, providing citizens and end users with all the necessary information concerning the administrative procedures, the departments responsible for carrying out the procedures, the applicable legislation as well as the time of processing.
The Responsible Body of the project is the General Secretariat of Digital Governance and Simplification of Procedures of the Ministry of Digital Governance, while the National Infrastructures for Research and Technology (GRNET) is responsible for its implementation.
The project is funded by the European Regional Development Fund (ERDF) under the operational program "Public Sector Reform 2014-2020"