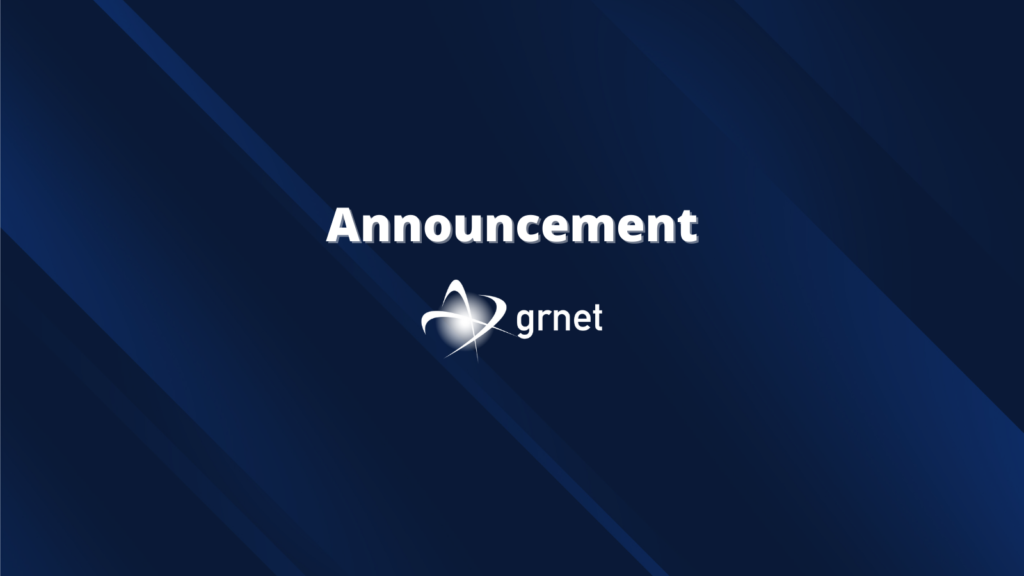 European Digital COVID Certificate for Greece – Official presentation at GRNET premises – 28/05/2021
GRNET – National Infrastructures for Research and Technology
had the honour to host the EU Digital COVID Certificate presentation at its premises today in Athens, Greece. GRNET is one of the hubs of implementation for the Certificate in Greece.
This certificate can be used by citizens as a record of proof for vaccination, a diagnostic test result, or recovery from coronavirus. In Greece, the certificate will be issued through the gov.gr portal. Citizens' personal data are fully protected, while the validity and integrity of the certificate is based on the use of cryptographic signatures of the EU Member States that will issue the certificates.
The EU Digital COVID Certificate was presented by the Prime Minister of the Hellenic Republic, Kyriakos Mitsotakis, the President of the European Council, Charles Michel, the Vice President of the European Commission, M. Schinas and the Minister of Digital Governance of the Hellenic Republic, Kyriakos Pierrakakis.
European officials met with GRNET experts during a tour around the office premises, and had the opportunity to thank GRNET staff for their contributions to the implementation of the EU Digital COVID Certificate.
GRNET operates under the auspices of the Ministry of Digital Governance and is one of the hubs of implementation of the European Digital COVID-19 Certificate in Greece, in cooperation with
IDIKA SA – e-Government Center for Social Security Services
and the participation of the General Secretariat of Information Systems for Public Administration.
Relevant press releases and announcements (in Greek language):