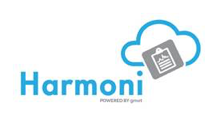 Archiving and Retrieval of On-line Imaging Data. Effective and flexible management of large amounts of imaging data.
Harmoni's (High-Performance Archiving and Retrieval of Medical On-line Imaging) purpose is to enable hospitals to manage the long-term storage of the large amount of imaging data effectively.
Harmoni provides hospitals with a centralized repository to store and retrieve medical images, based on the DICOM standard (Digital Imaging and Communication in Medicine).
Harmoni operates in accordance with all existing hospital procedures, processes and diagnostic systems, without affecting healthcare professionals to execute their routine duties within the hospital environment.
Usage benefits
Offers a long term archiving solution for storing hospital imaging data, which is in line with the active legislation for storage of medical data for a twenty year time period. As a result, hospitals are able to reduce operating costs, by minimizing digital storage equipment investments and avoiding unnecessary medical exams.
Ability to export useful statistical reports on data volume of imaging examinations.
For further information contact your hospital's Information Technology Officer or GRNET helpdesk (helpdesk@grnet.gr).