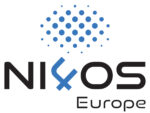 Description
NI4OS-Europe - National Initiatives for Open Science in Europe
Key building block of the European Open Science Cloud
NI4OS-Europe is a key contributor to the European Open Science Cloud (EOSC), an integrated, interoperable digital environment that aims to provide scientific communities with seamless access to e-Infrastructures, services and data, enabling cross-border and interdisciplinary collaboration.
NI4OS-Europe partnership consists of 22 organizations from 15 Member States and Associated Countries of the wider South Eastern European region. The project contributes to EOSC via a multi-level approach:
It contributes to the EOSC portfolio with computing infrastructure and services, data sets, as well as open data storage and management services;
It supports the development and inclusion of national Open Science Cloud initiatives in the 15 Member States and Associated Countries in the EOSC governance,
It provides training to instill within the community the EOSC philosophy and FAIR principles for data Findability, Accessibility, Interoperability and Reusability.
NI4OS-Europe Facebook | NI4OS-Europe Twitter