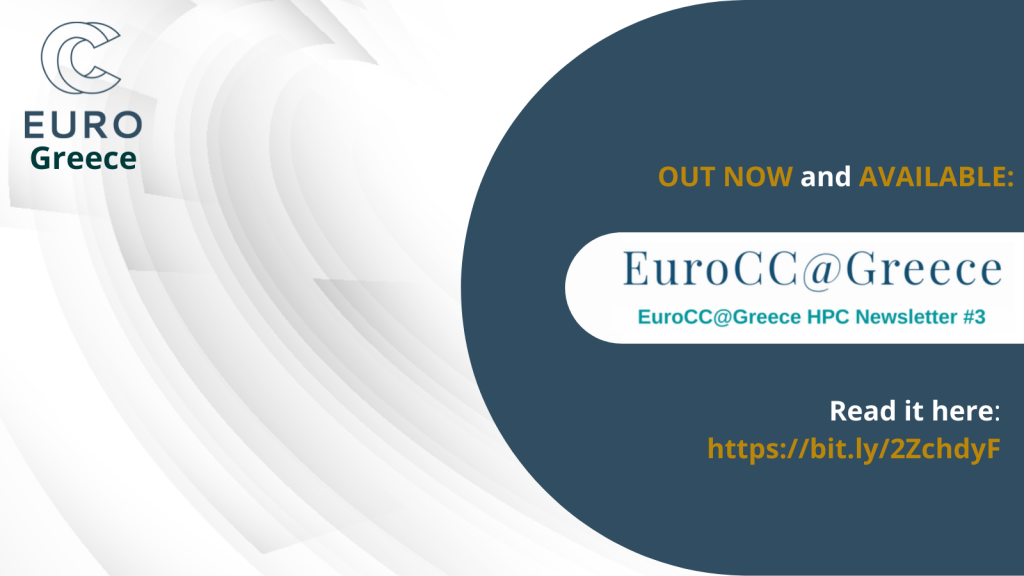 The 3rd official EuroCC@Greece HPC Newsletter of 2021 is out, providing news regarding High Performance Computing (HPC), in Greece and all over Europe! Enjoy your reading: https://bit.ly/2ZchdyF.
If you wish to receive HPC related news in your inbox, you can subscribe to EuroCC@Greece newsletter (if you haven't already), click here. 
To access past Newsletter Issues click here.
EuroCC@Greece is one of the 33 National HPC Competence Centres, built in the framework of the European High Performance Computing Joint Undertaking (EuroHPC JU). 
The Greek HPC Competence Center "EuroCC@Greece" is run by a consortium of 5 partner institutions, coordinated by GRNET.
More on EuroCC@Greece HPC Hub here.