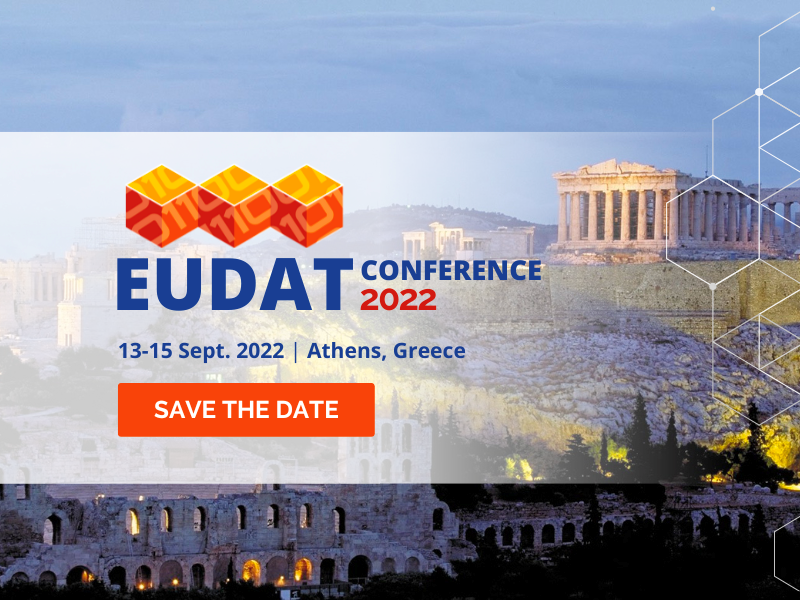 Registration is now open for the EUDAT Conference 2022, which will be held in Athens, Greece, on September 14-15.
After several years of absence, the EUDAT Conference series returns.
Participants will be able to learn about the latest trends and developments in the field of research data management services and network with some of the most active experts at European level in the domain.
As part of the conference programme, a dedicated exhibition and networking session will be introduced to encourage the establishment of new connections and promote the most innovative services and actors in the field.
GRNET is an active member and participates in the EUDAT Collaborative Data Infrastructure (CDI). EUDAT consists of a network of nodes that provide a range of services for upload and retrieval, identification and description, movement, replication and data integrity, plus some additional services that are needed to operate the infrastructure.
Information about the Conference and Registration