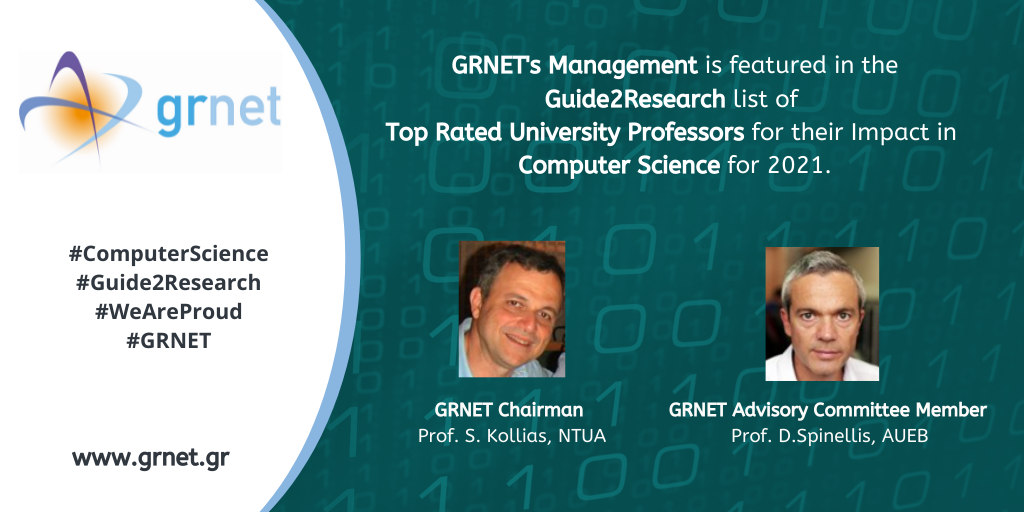 GRNET proudly announces that two members of our Management, GRNET's Chairman of the Board Stefanos Kollias, Professor at School of Electrical and Computer Engineering, at the National Technical University of Athens, as well as Diomidis Spinellis, Member of GRNET's Advisory Committee, Software Engineering Professor of the Department of Management Science and Technology at the Athens University of Economics and Business, are listed in Guide2Research's rankings report (7th edition) of 21 top scientists in Greece for 2021 in the subject of Computer Science.
The ranking is based on H-index and DBLP publications.
Ranking for Greece is available here.